Welcome To Implant Dentistry
419 522-2821
Location

We are located in the middle of Ohio Health Mansfield Hospital parking lot
Follow the signs to the Hospital from anywhere and they will take you right to us
Turn in the hospital's main entrance then turn left and another left
This will take you around the back of our building to our parking lot located on the East side
We have 16 parking spaces adjacent to the Emergency Ramp
The signs can be confusing as the hospital wants to route everyone to their front door
But why go around in circles? Just take the short cut and drive around our building
If you don't want to walk to the front door, just ring the bell at our side door
391 Glessner Ave. Mansfield, Ohio 44903
419 522-2821
Referrals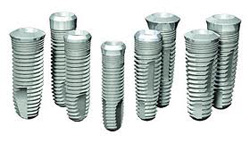 It seems today everyone is interested in Implant Dentistry. There are many self appointed experts
Patients are asking even demanding these services and if you are not ready we can help
You are encouraged to take some courses. If you are really serious take a MAXI COURSE.
Local Dentists are welcome to refer patients
We can provide complete implant treatment or just part of the surgical or prosthetic phases
You are welcome to come to our office and look over our shoulders during treatment of your patients
We no longer have a Hygiene department and only provide implant restorations, no general dentistry
Mentoring

If you have already taken some formal instruction in Implant Dentistry and are trying to put it all together we can help
We can help you diagnose, treatment plan, and find surgical and prosthetic solutions
We fix loose screws, stripped threads, broken screws and broken implants
We fabricate tools, drivers, surgical guides and surgical stents
We scan, measure, duplicate and design Custom Abutments with very powerful CAD software
There are many things they don't teach in Dental School that you will need to offer Implant Dentistry
If you have questions
We have answers
Dr. Barbone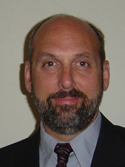 Dr. Barbone graduated from the Ohio State University College of Dentistry in 1983 and joined his father's dental practice which his father began in 1947 in Mansfield, Ohio.
Dr. Barbone has practiced General Implant Dentistry for the past 32 years placing his first implant in 1984.
Here are few things you may not know:
Dr. Barbone is the original founder of Implant Plastics Inc in 1986 where he designed and produced over 50 plastic patterns for casting implant components. In 1990 he received 2 patents for implant component designs.
Dr. Barbone has been a pioneer in implant dentistry since the mid 1980's. He has developed many surgical procedures and new tools to deliver implant dentistry for everyone. In 1988 he began working with Platelet Rich Fibrin which today is the mainstay and the "magic bullet" in wound healing. He developed a digital intra-oral photography system. He is familiar with Integrated Circuit electronics, Computer Aided Design, CAM and Human Interface Devices. He wrote one of the first Practice Management Software systems in 1983.
He is an avid Cave Diver (SCUBA) in the jungles of the Rivera Maya
He enjoys snow skiing and sailboats
From 1990 thru 2000 he sailed with Holland America Cruise Line as ship's Dentist on 45 cruises
Memberships
Dr. Barbone is a Member of:
American Dental Association
Ohio Dental Association
Central Ohio Dental Association
Diplomate of the American Board Of Oral Implantology
Honored Fellow of the American Academy Of Implant Dentistry
Peer Reviewer for Journal Of Oral Implantology
Oral Board Examiner American Board Of Oral Implantology
Board President of the Mansfield & Richland County Dental Clinic Association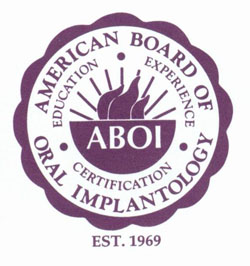 The ABOI/ID Diplomate designation symbolizes the highest level of competence in implant dentistry. Certification by the ABOI/ID attests to the fact that a dentist has demonstrated knowledge, ability, and proficiency in implant dentistry through a rigorous examination process.